Sweet Candyland Tutu Dress - May 22, 2010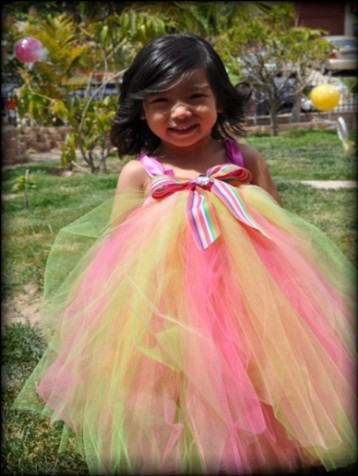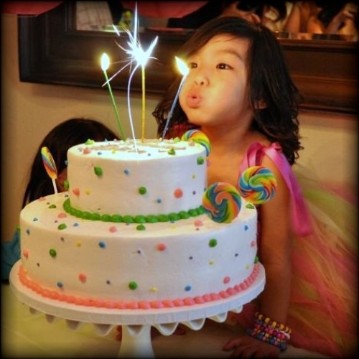 Flowergirl Tutus - April 10, 2010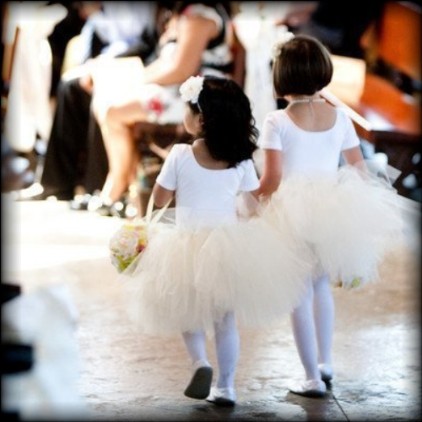 Peacock Fairy - Nov 1, 2009
So for this year's Halloween, I wanted to create something special, something one-of-a-kind, something spectacular for my little princess. I wanted to surprise her with a costume she would never expect! After a day trip to the San Diego Zoo, I came home and thought about the beautiful peacock birds I had seen earlier in the day and suddenly a light bulb came to mind! I was now on a mission to create the most beautiful peacock inspired tutu costume for her! Using rich tones of turquoise, green and brown tulle, along with tons and tons of peacock feathers and sparkly rhinestones, I was able to create this gorgeous tutu, wing and coordinating headpiece for her. I entered her into the Annual Bates Nut Farm Halloween Costume Contest and she placed first in her age category! Mommy was super proud! =)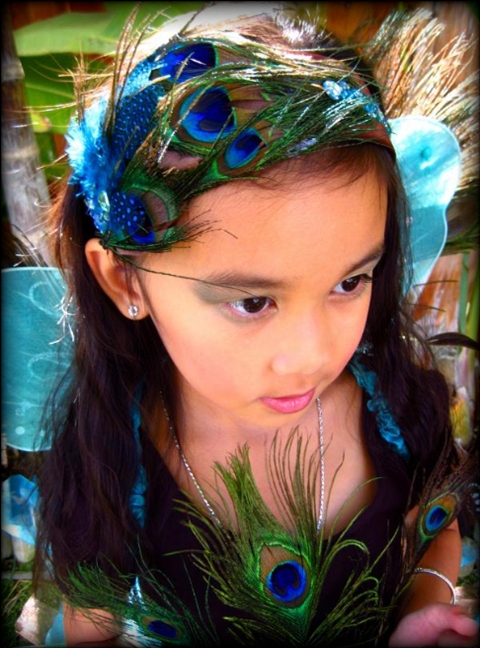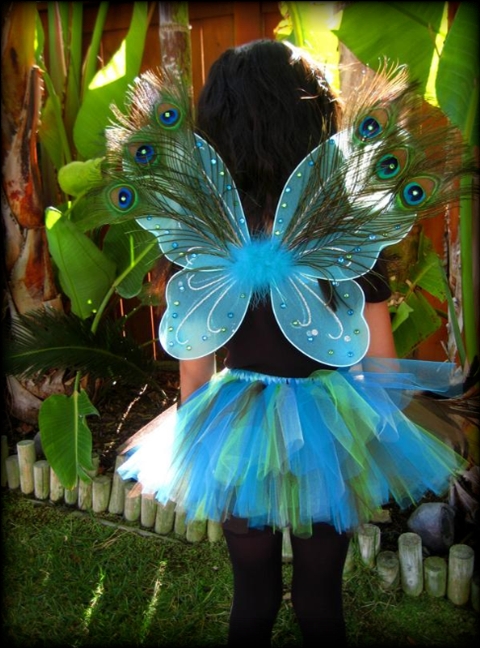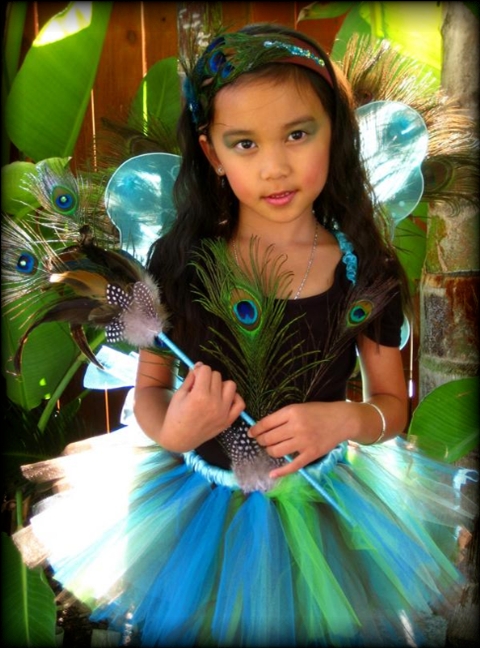 Inspired by Thumbelina! - May 20, 2009
It's a beautiful Wednesday! After dropping off my little girl at school, I went on my usual errand runs...bank, post office, Jamba Juice and then off to Target (I love Target...I swear I could roam around there for hours on end if time permitted, LOL). Well, on today's shopping adventure there, I walked passed the children's toy section and noticed this doll that my little girl has been asking her dad and I for, the Barbie Thumbelina doll. It's such a cute little doll and the vibrant colors on her really caught my eyes...fuchsia and purple...what a lovely combination! Back at home and lounging in my studio, still in awe of the colors on Thumbelina, I decided that I would create a "Thumbelina-inspired" tutu dress. Awww, it turned out so pretty and reminds me of the whimiscal fairy gardens from the Thumbelina movie! I've name it the "Pretty in Plum" tutu dress.
Click here
for additional details on the dress.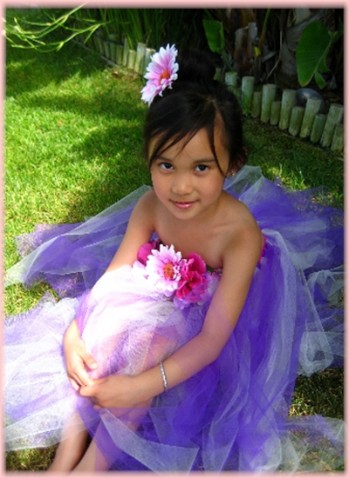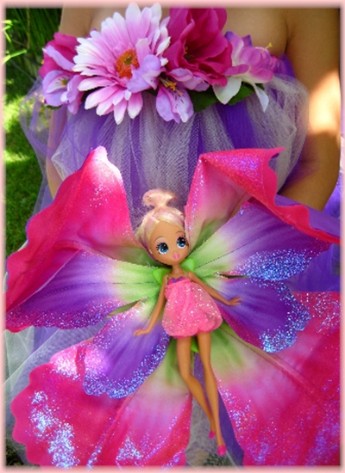 Scripps Ranch Community Fair - May 17, 2009
Fantastic food, wonderful music and the most beautiful weather!...so what more could you ask for? Gorgeous tutus from Tutu Cute Boutique, of course!! hahaha =) This year I decided to set-up a booth at the 10th Annual Scripps Ranch Community Fair and Arts & Crafts Festival and I was not disappointed =) I had a BLAST!! Besides having an awesome vantage point of the live band playing on stage and the aroma of fresh kettle corn cooking nearby (this I could have seriously lived without..hahaha...so tempting, I couldn't resist), I had the opportunity to meet some of the sweetest and most adorable little sweethearts, along with their parents who stopped by to visit me. Thank you so much for making my day such a success! I hope your little ones enjoy their tutus and accessories just as much as I have enjoyed creating them =)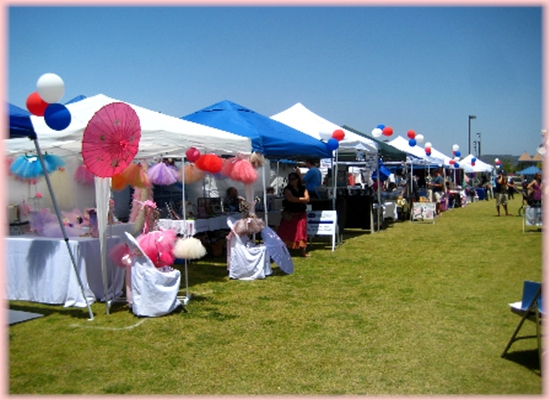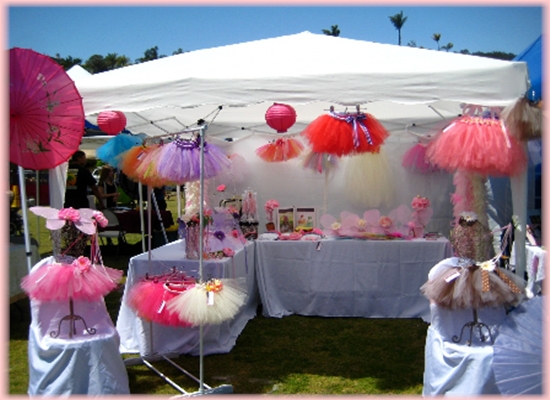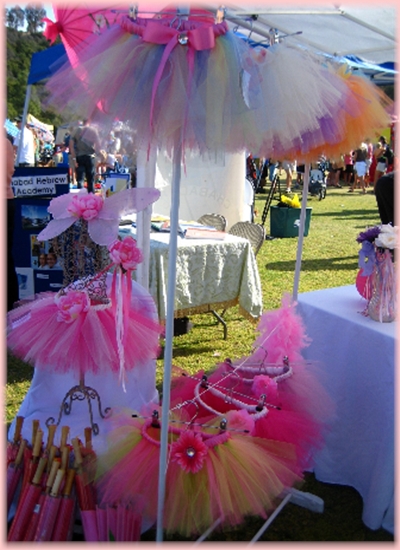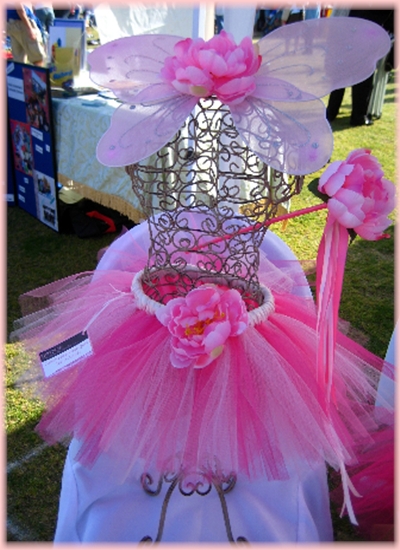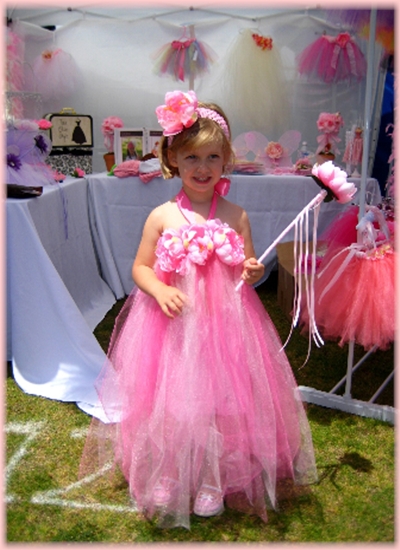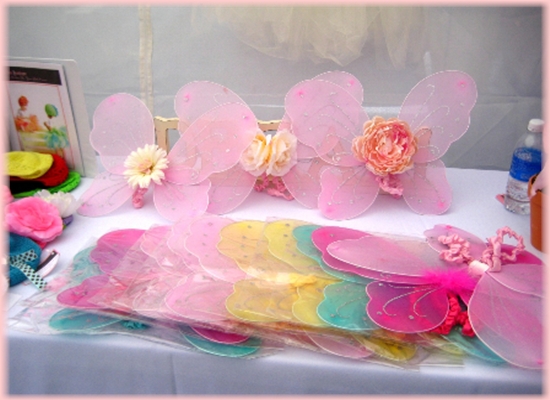 Safari Fun! - May 16, 2009
"Lions and Tigers and Bears Oh My! Addison is turning two and wants to monkey around with you!"
Addie's safari inspired tutu was definitely a hit at her birthday party and she just looked absolutely precious wearing it!!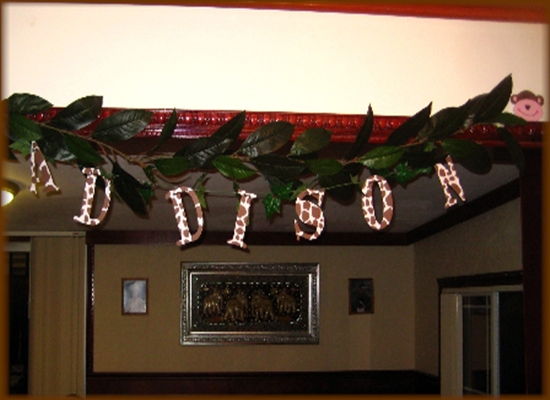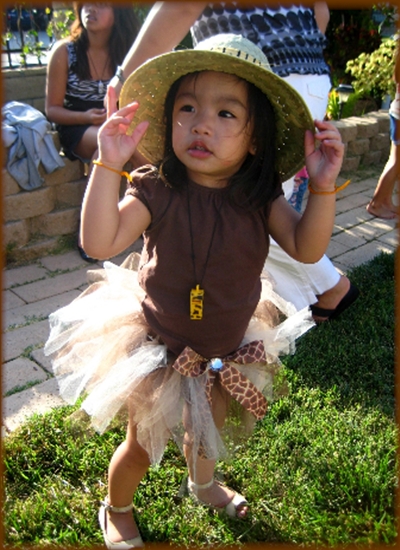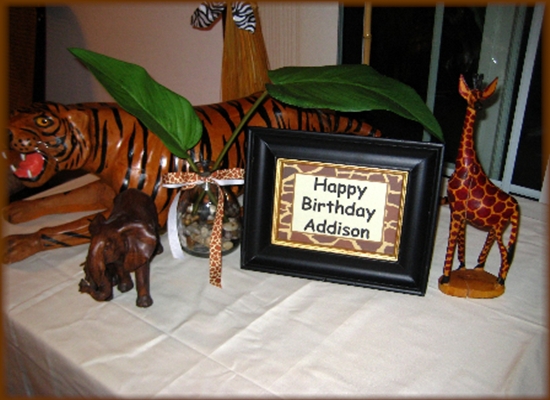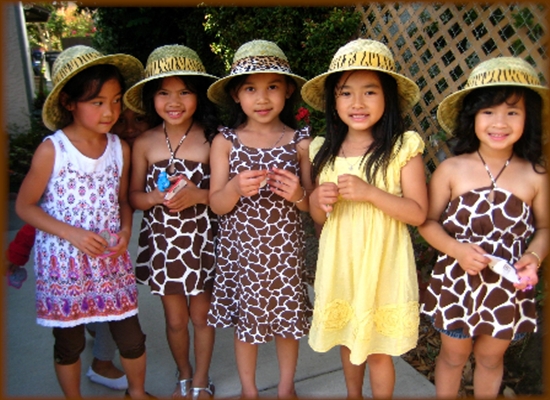 Tutu Tea Time! - May 3, 2009
A wonderful afternoon gathering to preview my Summer '09 Collection hosted by my dear friend, Diane at her beautiful home. Being the party planner that I am, I just couldn't resist incorporating a special enchanted garden setting for the little darlings to mingle at while enjoying their tea and petits fours (accompanying them for teatime were their adorable teddy bears sporting matching tutus and mini fairy wands!!) Meanwhile, us adults were gathered in an ajoining room for a fun-filled afternoon of wine tasting and appetizer sampling. Good food, great friends and gorgeous tutus = a GRAND time!