A little bit about TuTu Cute By Kinnaly...
I began designing and creating tutus in 2008 after seeing how cute my little girl looked as she pranced around our backyard playing in her tutu. As adorable as she looked, being somewhat of a perfectionist that I am (my family and friends have always kidded that my attention to the smallest detail borders on obsession, LOL!), I realized that the tutu was just not up to par with the quality and beauty I had hoped it would be. After all, it was a pricey little number that I had recently purchased for her at a "high-end" department store, so my expectations were, well..."high". Being one who appreciates and enjoys the challenge of learning something new, especially when it allows me to be creative, I began to submerge myself into the "world of tutus" and quickly learned how to make one. Being a mother of a "girly girl" as well as working with many "Princesses", "Enchanted Fairies", and "Glamour Divas" at my Children's Event Planning Business, Kreative Kiddie Events, I was instantly in love with the whole tutu idea and thought how wonderful it would be to make my own custom creations for my little clients!

Being a mother of a 1 year old who is just absolutely "tutu" cute and an 8 year old who truly enjoys fashion as much as she does her favorite doll collection, I love to keep up on the latest trends for them and that has inspired me to create a line of tutus, tutu dresses and hair accessories for all girls, from the sweet little newborns to the sassy older girls. I am a huge fan of Janie & Jack, Gymboree and Gap brands and have added designs to keep up with the latest rage in colors and trends for little girls. I offer designs that range from traditional tutus to more elaborate ones for special occasions.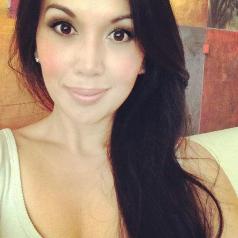 Kinnaly, Mommy/Tutu Designer/Event Planner